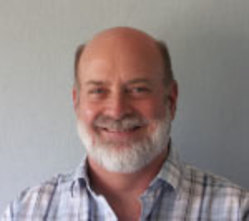 When you need help with electrical projects large and small, Knutson Electric is the electrical contractor for the job. Combining over three decades of experience as electricians with the latest technology, we provide the very best in electrical installation and repair workmanship. Bringing you complete, correct craftsmanship, courteous electricians, and fast service, Knutson Electric is here to ensure you can get the absolute most out of your residential or commercial electrical systems. Providing personalized solutions and jargon-free advice, we're here to take great care of you and your electrical needs. Learn more when you speak to our professionals today.
At Knutson Electric, our residential and commercial electric contractors bring you an expansive range of installation, repair, and maintenance services for a broad variety of electrical fixtures, appliances, and wiring. Every project, no matter how large or small, is approached in a professional, thorough manner, and we take care to complete every job efficiently and effectively. We offer: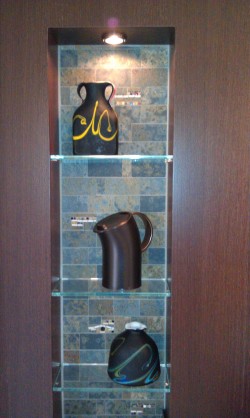 Electrical system maintenance and repair
Electrical installations
Phone and data processing cable installation
Appliance installation
Electrical installation modernization
House rewiring
Landscape lighting installation
Hot tub wiring
Smoke detector replacement
Lighting design
Residential electric remodels
New construction wiring
Electrical panel upgrades
And more
And remember, at Knutson Electric, we're committed to helping you get maximum electrical performance while minimizing electricity usage. We offer a variety of low-voltage lighting solutions, and we can help you eliminate inefficiencies in your electrical system. Let us put the latest electrical technology to work for you–call today!
Residential Electrical Contractors
From minor upgrades like adding a ceiling fan or light switch to major undertakings like whole house rewiring, the electrical contractors at Knutson Electric have you covered. Our electricians in San Diego are fully qualified to handle just about every residential electrical installation and repair from lighting to wiring to outlets and switches. Our pros provide superior customer service as well as careful, correct craftsmanship, and we're available to work on both new construction and remodeling projects. So no matter what the project, our electric contractors are here to help. You can count on our 30 years of experience to bring you the top-quality electric repairs and installations that will provide long-term performance and safety for your family. We're here to do the job right the first time!
Commercial Electrical Contractors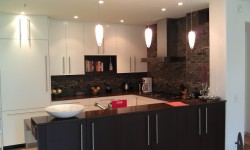 In addition to serving the needs of homeowners throughout San Diego, our electricians also offer a broad range of commercial electrical services. Our electrical contractors work with restaurants, businesses, and shops to ensure all of their commercial lighting and electrical needs are fully met, and we'd love to help your company with your electrical repairs and installations large and small. At Knutson Electric, our professional electricians are here to provide the services your business needs to operate smoothly and efficiently. So whether you need new security lighting installed, a power distribution upgrade, or commercial lighting maintenance, we're here to take great care of you. Providing the same top-notch customer service and quality workmanship to our commercial and residential customers, Knutson Electric makes keeping your electrical systems in great working order simple and hassle-free. Call today to learn more about how our commercial electrical contractors can serve you.
Electrical Repair
When your home or commercial property is experiencing electrical problems, Knutson Electric is here to help. Whether you're dealing with a malfunctioning breaker panel or a faulty light switch, electrical issues can be inconvenient, frustrating, and even dangerous. Our team of qualified electrical contractors specializes in troubleshooting, and we can efficiently and accurately identify a broad range of electrical issues. Once we've pinpointed the problem, we'll put our decades of experience to work for you, ensuring both the source and symptoms of your electrical malfunction are completely, safely, and correctly repaired. Knutson Electric is your electrical repair specialist in San Diego for the very best in electric installations and repairs!